Wide Bottom Paper Bags For Takeout
Made From Durable White Kraft Paper gifts Bag.
Matching Paper Twist Handle With Patch Reinforcement
Squared Bottom For Easy Stand Up. Twisted handle for easy carry.
Eco friendly Bags. These bags can be recycled, reused and composted.
White Paper Shopping Bags, Kraft Bags with Handles, Gift Bags, White Bags Bulk
Durable Kraft Paper Shopping Bags, Bags Measure Sturdy Reinforced Twisted Paper Handles. Great For Events, Retail Stores Or As Food Service Take Out Bags, Just Place A Logo Sticker On Them To Create Your Own Branded Bags. Also Great To Use As Gift Bags Or Party Favor Bags. Holds up to 6.0 Kgs or 13 lbs.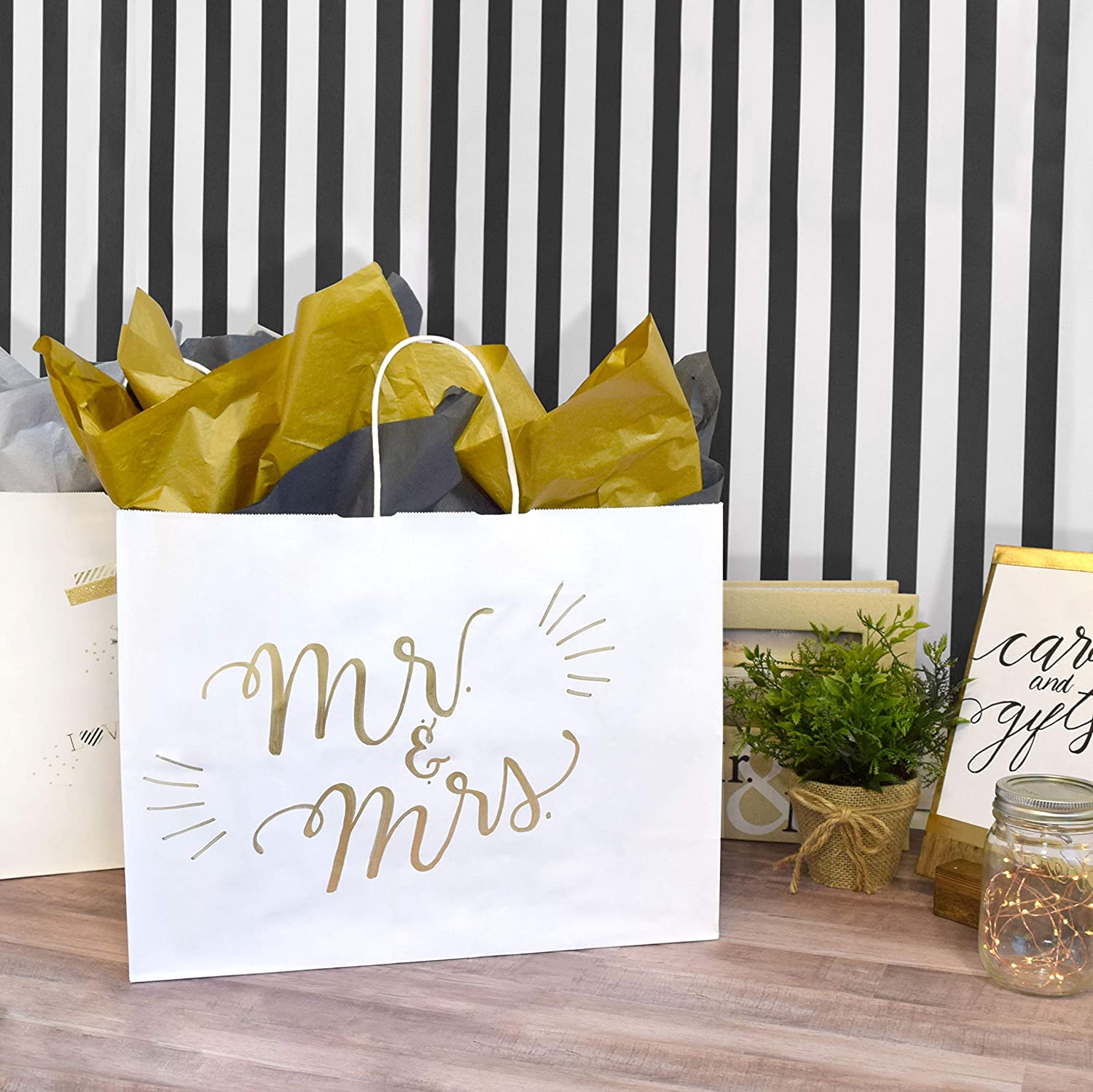 ENDLESS POSSIBILITIES - Enjoy our versatile kraft paper bags! They're the perfect solution for a fun way to be creative with gift giving, retail checkout, shopping, parties, or bagging items for a conference.
CUSTOMIZEABLE - Since the craft bags are uncoated paper, it's simple for you to add your own creative touch. Use ink stamps, cutouts, watercolors, drawings, stickers, or anything else you can dream up. This is also a big hit at a child's birthday party - the kids LOVE it when they get to decorate and customize their own bag!
PROTECT YOUR GIFT(OR GOODIES) - We give you a bag that's sturdy, - and made with heavy weight paper to reduce the risk of tearing. The handles are carefully fastened, too. We use heavy duty glue with durable twisted paper handles.
EASY LOADING - Each bag has a square bottom, and can easily stand up on it's own. This makes your job easier - since putting gifts, party favors, or groceries into a self standing bag makes your life easier(believe me, we've tried doing it the other way with collapsing bags).