Custom White Kraft Paper Bags
Multipurpose White Handle Bags: craft paper bags should be your first choice. These gloss white handle paper bags can be used for a variety of purposes. Use them to store clothes or shoes, or to organize your wardrobe, or even as shopping and gift bags.
White Paper Bags with Handles,Goodie bags, Mechandise Bags, Retail Bags, Party Bags, White Bags with Handles Bulk, 100% Recycled Paper Bags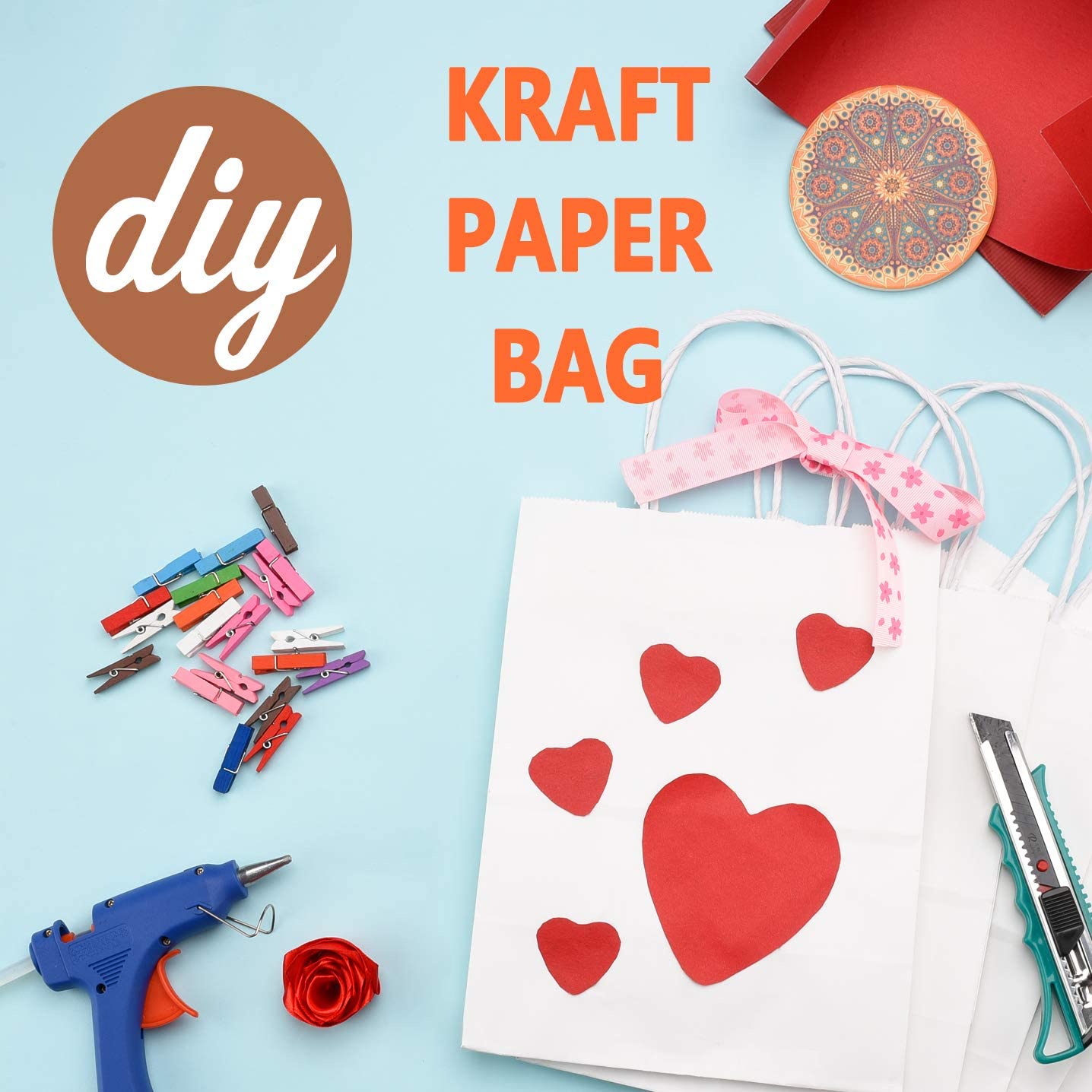 Strong and Versatile Bags: These white bags are made with thick gloss Kraft paper and have a strong rope handle. They are strong and sturdy paper bags that can carry at least 5.5lbs of weight easily. White bags have a flat bottom so they can stand well.
Durable DIY Paper Gift Bags: These white gift bags are perfect for craft and DIY. They are gloss white and can be painted, printed and embellished as you may wish. Personalize the bags to make them uniquely yours. Print your own business logo and use them as retail carry bags.
Sturdy Handles Bags: Kraft paper bags have handles that are attached well to the bags. They do not come off like handles on other bags. All the seals on the bag are very strong and do not open up or rip apart easily. Large opening allows for keeping large items.
Eco-friendly Bags: bags are made with an eco-friendly biodegradable material. These white bags can be recycled, reused and composted.